Swimming World January 2022 Present
---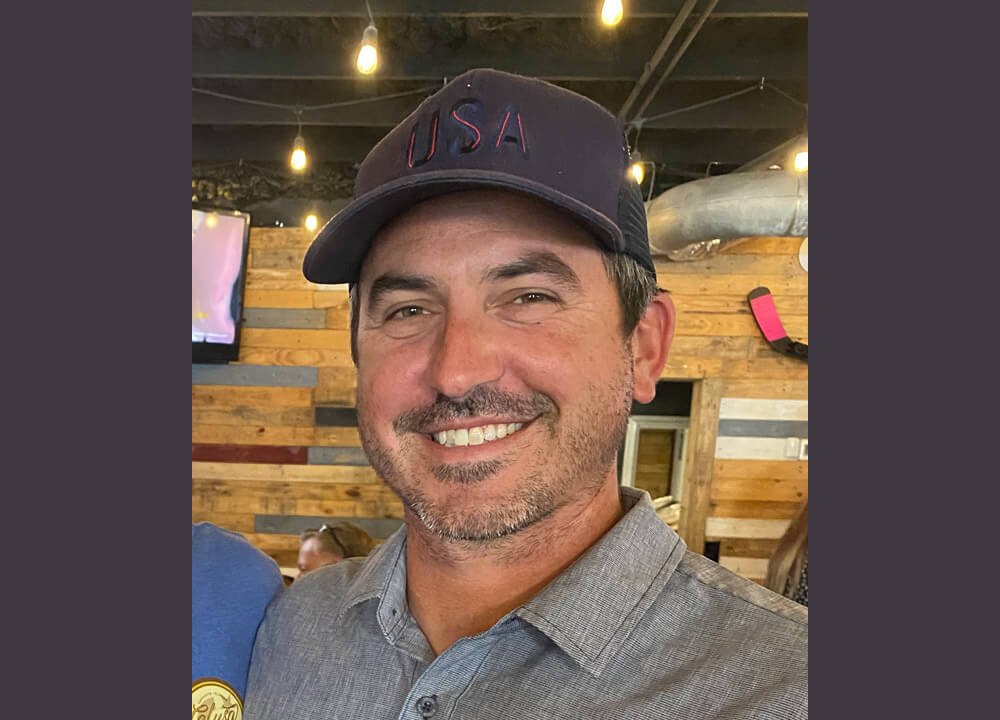 The latest issue of Magazine of the swimming world
is now available for download in the Jumping swimming world!
Non-subscribers can download this issue here
By Michael J. Stott
Sarasota Sharks head coach and CEO Brent Arckey took 11 swimmers to the 2021 Olympic trials. One, Emma Weyant, won a silver medal in the 400 IM in Tokyo to be just the last representative of this gold medal swimming club of the United States which continues to impress nationally and internationally.
Among other accomplishments, Coach Arckey has developed over 20 Olympic Trials qualifiers and several members of the USA Swimming National / National Junior Team, NCAA All-Americans, high school champions and record holders. NAG.
CREDITS
• University of Florida, BA, Sports Management, 2008
• Head Coach / CEO, Sarasota Sharks, Inc., 2017-present
• Director of Competitive Aquatic Sports, Sarasota Family YMCA, 2014-17; senior assistant, 2010-14
• Head swim coach, Riverview High School, 2012-20
• Principal assistant, Gator Swim Club, 2005-10
• Member of the USA Swimming coaching team for the 2015 World Junior Championships, the 2016 Junior Pan Pacs, the 2021 Olympic Games and the 2021 Junior National Team which competed at the World Cup in Berlin and Budapest
• 3x Florida LSC Coach of the Year
• 6 coaches of the year in Florida
• Staffed at nine Sarasota YMCA National Team Championships, 18 Florida Age Group Championships and several Top 10 Junior National Team rankings.
Q. WORLD OF SWIMMING: What lessons have you learned from your many Hall of Fame coaches?
A. COACH BRENT ARCKEY: I have been exposed to many different styles and training programs. Mike Heath, my first real swimming trainer, helped me cultivate my love of the sport. While I never swam for Bill Peak, head coach of the Trinity Aquatic Team in Orlando, he had a tenacity that radiated throughout the program. From his successor, Mitch Ivey, I learned creativity and a different style of training.
I graduated from high school with Clay Parnell and the Patriot Aquatic Club. Clay helped keep me in the sport and held me accountable. Arthur Alberio and Don Wagner from the University of Alabama taught me a lot and looking back, I didn't take advantage of the opportunities they gave me.
My most formative years as a coach have been in Gainesville with Gregg Troy, Anthony Nesty, Martyn Wilby, Chris Oliver, Nancy Hennessey and Ryan Woodruff. These coaches taught me about progress, hard work, running a business, high performance and ultimately what it takes to be the best.
After leaving UF, I accepted a job with the Sarasota YMCA Sharks, where I worked with Steve Brown and Sherwood Watts, learning a lot about team culture, tradition and club management.
SW: In the beginning, you coached age groups and Olympic champions simultaneously. What have you learned?
BA: Nancy and Chris preached progression so every day I worked on how I would organize 8 year olds to be like Olympians. It was an invaluable experience and a model for the development of athletes, whatever their ability.
SW: How do you inject fun into the practices?
BA: I try extremely hard to let children be children. Today's athletes are so structured – too much in some cases – and under pressure that they need a safe place to be themselves. I tell everyone we need to be respectful and work hard. This gives them the space they need to test limits, be goofy, find themselves and, in turn, have fun.

For more on Sarasota Sharks coach Brent Arckey,
Click here to download the full January issue of Swimming World Magazine, available now!

Michael J. Stott is an ASCA Level 5 Coach, Golf and Swimming Writer. His critically acclaimed golf novel, "Too Much Loft," was published in June 2021 and is available on store.Bookbaby.com, Amazon, B&N, and book distributors worldwide.
[Photo Courtesy: Robert Hanashiro / USA Today Sports]
To have Magazine of the swimming world and Bi-weekly swimming world FREE when you
Become a member of the International Swimming Hall of Fame
New! 30-day ISHOF membership AND Digital Swimming World subscription for only $ 10 per month!
Want more? Get a one-year ISHOF family membership with Swimming World Print AND Digital subscription
Order now!
CHARACTERISTICS
012 TOP 5 STORIES OF 2021
by David Rieder
While the pandemic and its massive effects on sports were the only front-page story of 2020, the action in the pool returned to center stage in 2021. Not surprisingly, the focus of the best stories in the world was year is centered on Tokyo, where the Olympics produced incredible performances and historic results.
016 ATHLETES OF THE YEAR 2021
by Dan D'Addona and Matthew De George
Diving: Shi Tingmao, China & Xie Siyi, China
Artistic Swimming: Svetlana Kolesnichenko & Svetlana Romashina, Russia
Water polo: Maddie Musselman, USA & Filip Filipovic, Serbia
Paralympic: Jessica Long, United States & Maksym Krypac, Serbia
018 WORLD'S GREATEST RECORDS IN HISTORY
by John Lohn
As the 2022 campaign kicks off, Swimming World has decided to look at the greatest world records in history. No, it's not a perfect science, but the eight recordings shown are – plain and simple – spectacular in nature and deserve all-time recognition.
020 ISHOF FUNCTION: REMEMBERING THE SUTRO BATHS OF SAN FRANCISCO
by Bruce Wigo
Located on the ocean side at the southern entrance to the Golden Gate of San Francisco Bay, the Sutro Baths, built in the 1890s by Adolph Sutro and eventually destroyed in the 1960s, were the world's largest indoor swimming facility in the world and one of the most amazing leisure and entertainment venues. complexes never built.
024 PROGRESS IN WORLD AND AMERICAN RECORDS 2021
by David Rieder
026 SWIMMING TO GREATNESS
by David Rieder
Australian Ariarne Titmus first defeated Katie Ledecky, the greatest long distance swimmer in history, at the 2019 World Championships. She repeated the feat last summer at the Olympic Games in Tokyo and now has for goal of achieving even more ambitious goals.
029 NUTRITION: COOLED TO THE BONE
by Dawn Weatherwax
Bone broth is a home remedy worth adding whether you live in a cold climate or a hot one.
034 MENTAL PREPARATION: BEFORE THE BEEP WITH MAX McHUGH
by Shoshanna Rutemiller
FRAMING
032 SWIMMING TECHNIQUE CONCEPTS: MAXIMIZING SWIMMING SPEED (Part 7) —OPTIMAL CUT CYCLE FOR BUTTERFLY AND FREESTYLE
by Rod Havriluk
A swimmer who takes full advantage of the propellant phase and eliminates time wasted on the non-propellant phase can optimize swim cycle time. This article presents the optimal times for the throttle and non-throttle phases of butterfly and freestyle with the corresponding expected performance improvements.
036 POST-COVID SWIMMING COLLEGE
by Michael J. Stott
College swimming coaches from across the country share their thoughts on how COVID has affected their sport.
042 SPECIAL PACKAGES: LETITIA SIM — THE DYNAMIC TALENT OF TNT SWIMMING
by Michael J. Stott
Coach Jan Mittemeyer shares a few sets he gave to Letitia Sim and her fellow senior swimmers at TNT Swimming in Daphne, Ala. Now swimming for Michigan, Sim was Alabama's No.1 2021 rookie and 15th nationally.
043 Q&A WITH COACH BRENT ARCKEY, SARASOTA SHARKS (Florida)
by Michael J. Stott
044 HOW THEY FORM THE EMMA WEYANT OLYMPIC SILVER MEDAL
by Michael J. Stott
COACHING
031 DRY TRAINING: READY, READY, GO!
by JR Rosania
With the New Year, it's time to think about what to expect and how to start preparing for the winter and early spring races. This month's drylands article focuses on drills for each shot and some explosive and core training drills.
JUNIOR SWIMMER
039 GOLDMINDS: THE ART OF SWIMMING
by Wayne Goldsmith
The key to a fast swim is to follow the leadership and guidance of the coach, but it is also important to choose and make the training special and unique just for you.
047 UP & COMERS: MAXIMUS WILLIAMSON
by Shoshanna Rutemiller
COLUMNS
008 A VOICE FOR SPORT
009 DID YOU KNOW THAT: ON OSCAR NORIN, WORLD HIGH DIVING CHAMPION?
041 THE OFFICIAL WORD
046 MOMS TO MEET: BETH CURTISS
048 WORD OF GOUTT
049 STROKE
Swimming World is now a partner of the International Swimming Hall of Fame.
To know more, visit us at ishof.org
Related